Welcome to Southern California Veterinary Hospital & Animal Skin Clinic
If you live in Woodland Hills or the surrounding area, then you have picked the perfect place. Our veterinarians are licensed and some are specialists in canine and feline practice. Getting pets well and having them "Stay Well" is very important to us and we will take every step to give your pet the best possible care.
We are a full service animal hospital and will take both emergency cases as well as less urgent medical, surgical, and dental issues. Our veterinarians are very experienced with over 75 years of combined experience in all types of conditions and treatments. Beyond first rate pet care, we make our clinic comfortable, friendly, and clean.
If you want to ask a question, please call (818) 999-1290, email us at scvh@yourvetdoc.com or just come in. Our office is very easy to get to, and we are located at the corner of Topanga Canyon and Ventura Blvd right next to Chase Bank.
At Southern California Veterinary Hospital & Animal Skin Clinic, we treat your pets like the valued family members they are.
Our Clients Love Us

Socal vet office is amazing. Everyone is pleasant, helpful and knowledgeable. It's a pleasure to do business there and to have your pet cared for there. Way to go, everyone!!! Sara
sara Alon

Wonderful care, love all staff
Yuliya Lavrik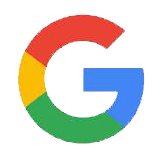 4.4
Rating on
Google Reviews!